Appetizers for a Summer Wedding that are Vegan
If you are vegetarians or will be entertaining vegetarians, you'll need some delectable and refreshing vegan appetizers that will also satisfy carnivore guests. You can fill edible cups with a great veggie or fruit salad, dressing, or just balsamic vinegar. Consider watermelon cups topped with fresh fruits and berries with a drizzle of balsamic vinegar. To delight everyone, crostini can be made with cheese, strawberries, and balsamic vinegar. Whatever the season, cups with dips and fresh vegetables will always work for a vegetarian wedding. Vegans and non-vegans alike will enjoy grilled gourds with cheese and cherry tomatoes as an appetizer. To satisfy the gathering, a variety of fresh salads of vegetables and fruits on skewers, in stacks, and in attractive bowls are appreciated. For a brunch wedding, sugary canapés such as mini pancakes, s'mores, and other sweet treats are appropriate.
Advertisement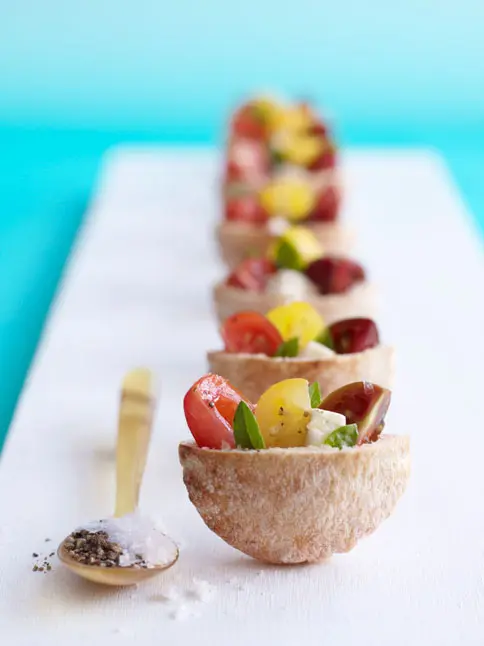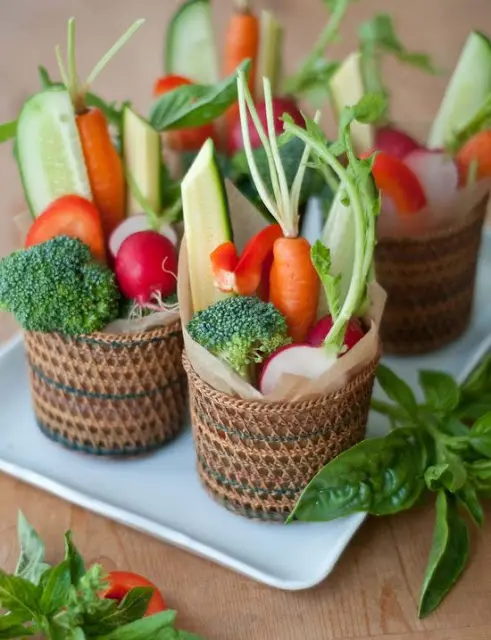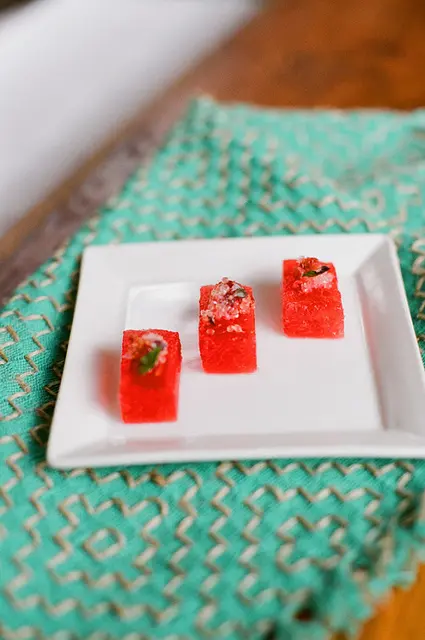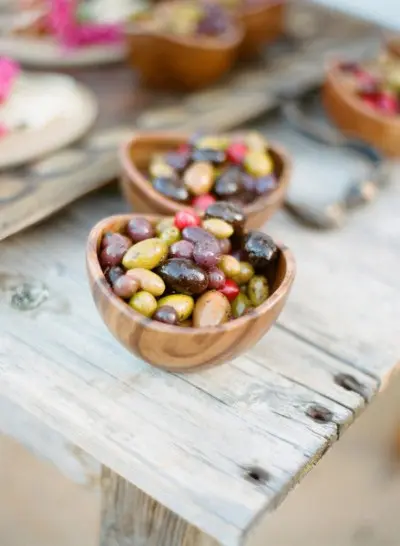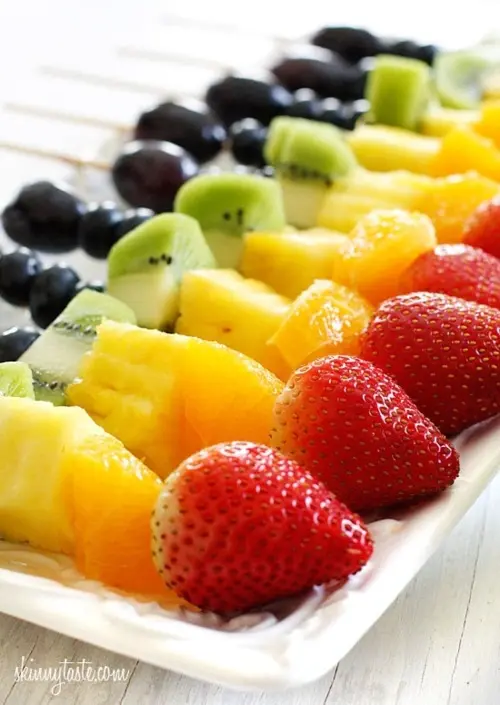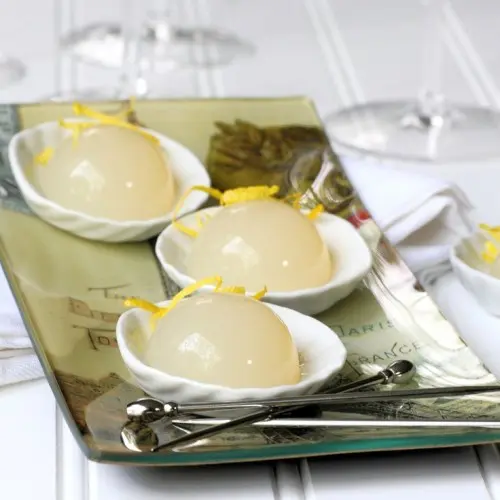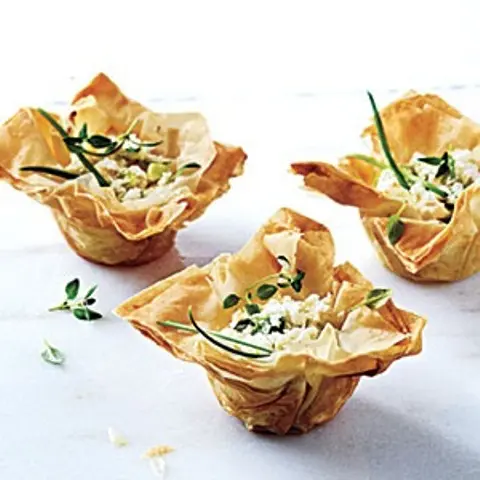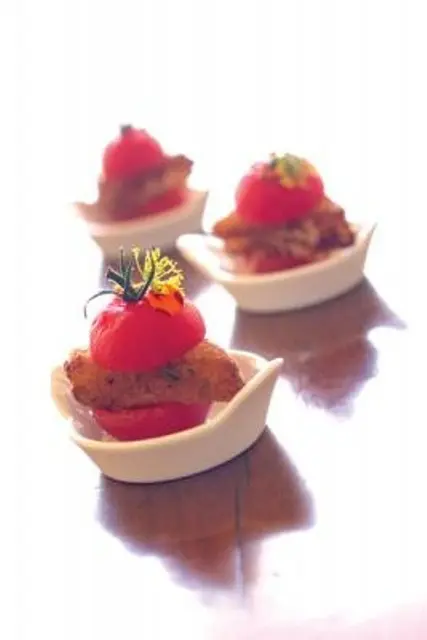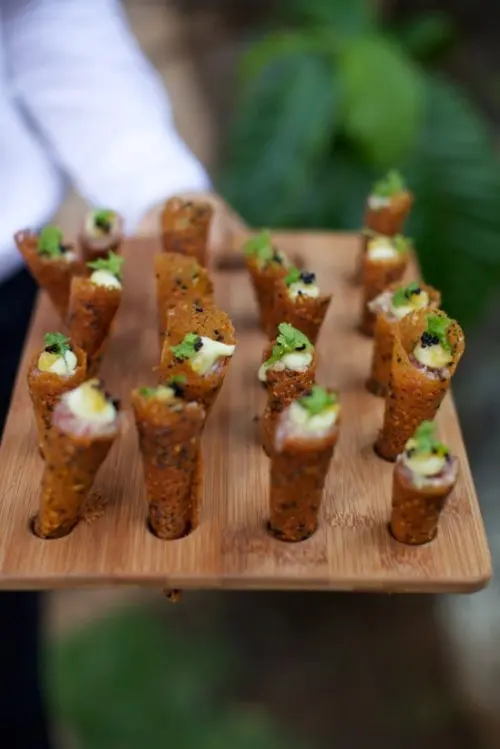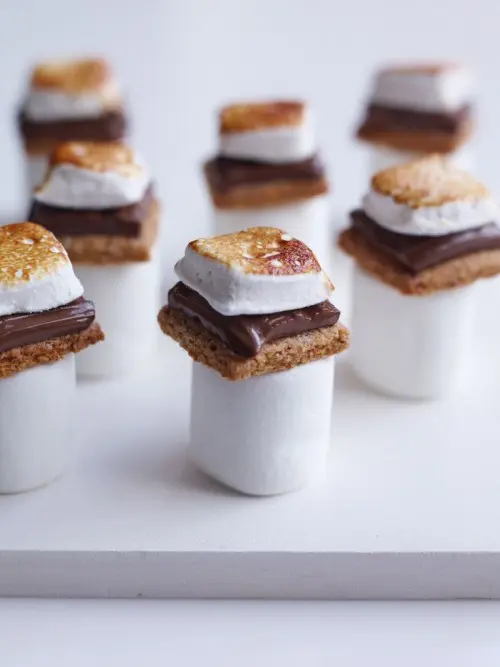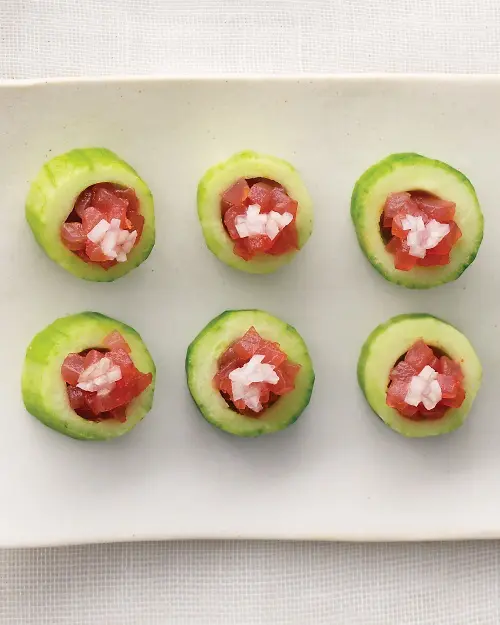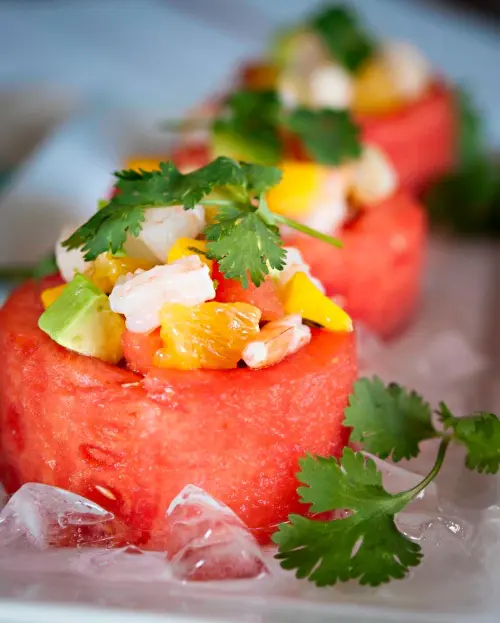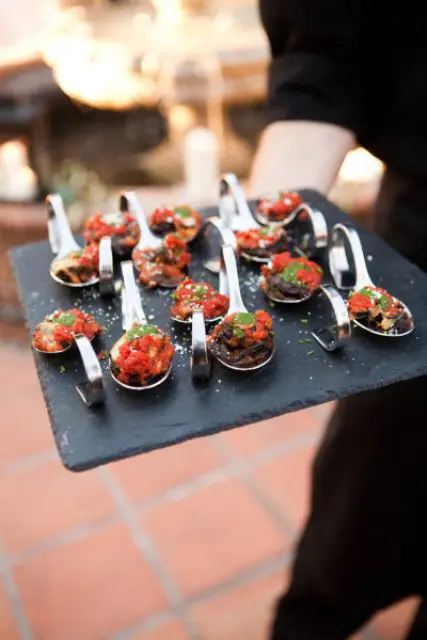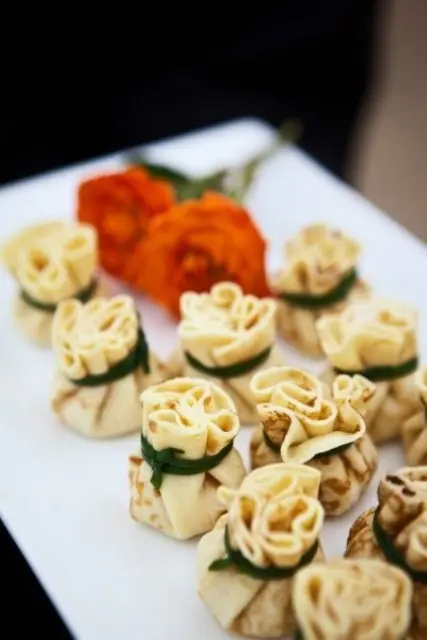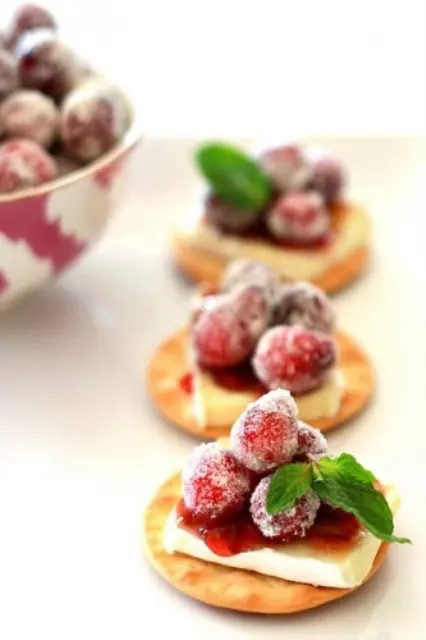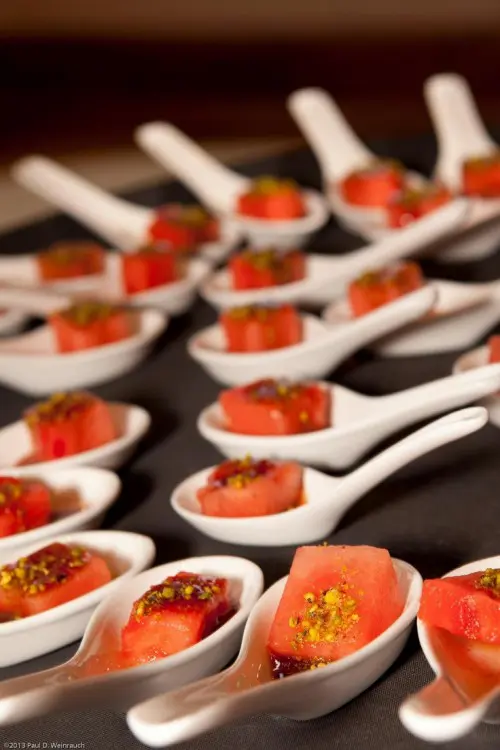 Common FAQs on Wedding Appetizers
What is a good starter for a wedding?
Appetizers, which include prosciutto-wrapped persimmons, grilled cheese, and tomato soup shooters, are guaranteed to please your wedding guests.
How many appetizers for 100-150 guests?
For a wedding of 50-100 guests, we recommend six passed hors d'oeuvres, seven to eight for a wedding of 100-150 attendees, and up to ten for really large weddings.
What are 3 types of appetizers?
Cocktails (typically consisting of vegetable, fruit, or seafood mixes or fruit or vegetable liquids), Canapes, and Hors d'oeuvres are the three types of appetizers.
Do you need appetizers at a wedding?
If you're having an hour-long ceremony followed by an hour-and-a-half of photographs, make sure your guests have something to eat while they wait. Appetizers are also a good idea for weddings with a long time between the ceremony and the reception.
What are heavy hors d oeuvres?
This could include a variety of hot and cold appetizers, as well as bread, cheese nibbles, fresh fruit and vegetables, and a variety of proteins. Miniature versions of dishes that could be served as part of a dinner. Soup shooters, shrimp skewers, and even little portioned lamb chops are all popular examples.
How do you calculate appetizers per person?
Wedding caterers utilize a fairly consistent method to determine how many appetizers are required from each recipe. 12 pieces per person divided by the number of different appetizers divided by the number of attendees.
How to DIY an attractive wedding appetizer?
To hold small complementing pieces of food together, use toothpicks and small plastic skewers. Choose a non-traditional dish to serve appetizers that need to be confined inside compact dishes, such as pasta salads and fruit salads. Don't forget to adorn the platters as well.
How much should I serve at cocktail hour?
30-60 minutes before dinner, cocktail hour, 2-4 pieces per person 5–6 pieces per person, 1.5–2 hours before to supper time. Heavy hors d'oeuvres, 8-10 pieces per person, 2-4 hour event
What's the difference between a hors d'oeuvres and an appetizer at a wedding?
Prior to the meal even starting, appetizers are often provided as an indication of what is to come. Even though a hors d'oeuvre isn't technically part of the dinner, appetizers are often picked to go well with the main dish.
Final Thoughts
Most wedding guests consider the cocktail hour to be the best and most tasty part of the event. This post-ceremony cocktail hour and food tasting period is a great opportunity for guests to interact and get to know one another. All of us have our favorite cocktail-party appetizers. Keep in mind that your wedding menu will be most appealing if it offers a variety of choices, including meat, fish, vegetarian dishes, and gluten-free options, so bear that in mind while you peruse the large list of tempting foods.
Images via Pinterest
FREE E-book on Wedding Tips & Tricks
We've included some fantastic tips to help you save money and plan your wedding day.